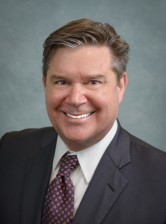 Dear Friends and Colleagues:
It is with great excitement that I welcome you on behalf of the entire US Group to San Francisco. We are planning an extraordinary meeting and experience.
The Palace Hotel will be the meeting venue. It is a beautiful and classic European-style hotel. We were able to negotiate an extremely low rate of $229 per night and all meeting activities will be within the hotel. The website for the meeting is now open (www.collegium2015.com). The meeting room and the exhibit area are contiguous and spacious.
Details regarding the Family Tour and Postcongress Tour are still being finalized, but rest assured there will be ample opportunity for the quality interactions that make the Collegium such a special and unique society.
While the registration rate is higher than has been the case in recent years, the experiences will be phenomenal. The Opening Reception will be held in the Garden Court of the Palace Hotel. The Cultural Evening will be held at the Legion of Honor. The Members Dinner will be held in the African Hall within the California Academy of Sciences and the Accompanying Persons' Dinner will be held in the Conservatory of Flowers. Finally, the Gala Dinner will be held in the iconic and spectacular San Francisco City Hall. Please follow the links below for more information.
The abstract submission will open on 5 January 2015 and we encourage a robust submission process so that an outstanding program will be created. We are planning some special guest speakers that will further strengthen the program and scientific exchange that make our meetings so special.
I would also like to thank and acknowledge the advice and help that René Dauman, other Board Members and Past-Presidents have provided to us in the planning stages. I am especially grateful to my wife Jeremy who has worked very hard in planning and identifying venues, as well as helping us assess the quality of the experiences that we will have. Finally, Herman Jenkins, Bert O'Malley, Jay Rubinstein, Judy Dubno, Cherie Ann Nathan, Rick Friedman, Brad Welling, Rick Pillsbury, Lloyd Minor and Anil Lalwani have been invaluable in the planning process and helping secure the corporate support that will help assure an amazing meeting at a low cost relative to the expenses associated with the meeting.
Thank you.
With warmest regards,
Ashley
—
P. Ashley Wackym, MD
President
Garden Court of the Palace Hotel.
http://en.wikipedia.org/wiki/File:2008-0602-SF-PalaceHotel.jpg
http://www.sfpalace.com/gallery
Legion of Honor
http://www.ggcatering.com/venues/Legion_of_Honor
California Academy of Sciences / African Hall
http://www.ggcatering.com/venues/California_Academy_of_Sciences http://www.calacademy.org/academy/exhibits/aquarium/
https://www.calacademy.org/exhibits/academy_tour/naturalhistory/index.html
Conservatory of Flowers
http://www.ggcatering.com/venues/Conservatory_of_Flowers http://www.conservatoryofflowers.org/events/faq
San Francisco City Hall
http://sfgsa.org/index.aspx?page=1117
http://www.ggcatering.com/venues/sf_city_hall